LPI -14 FLAME-PROOF LONGWALL LAMP
LPI -14 FLAME-PROOF LONGWALL LAMP
CERTIFICATE:

Lamps type LPI-14 are designed and optimized in order to application in the low longwall support.
DESCRIPTION
Advantages
The reduced size, especially height is less than 4 cm, that eliminates the need for making the niche in section bar.
Simple and easy installation process thanks to the quick coupling electrical conductors and low weight.
Perfect illumination of the workplace by applying the optical system with diodes LED and directional lenses
Antistatic plastic casing with high resistance
Polycarbonate lampshade with high impact resistance
Optionally, the lamp base can be of stainless steel resistant to acids
FEATURES/TECHNICAL SPECIFICATION
Lamps are available in four versions with different power and additional features. The LPI-14 / ... /SMART version is equipped with optical signaling of pressure status in the mechanized section block.
Control of cylinder pressure of support of mechanized section allows detection of potentially dangerous conditions of section. Too low pressure can mean that the session has not been placed correctly, however the increased pressure more than nominal value means excessive oppression of the massif. These statements are incorrect and the appropriate personnel should be informed about it. If the pressure value of one of the cylinders is outside the stated range, white LED, which illuminates the manway, is off and light color are activated.
The illumination color clearly indicates the status of the support cylinder pressure. The construction of the optical system allows signaling pressure states separately for both cylinders. The main diode illuminates the section all the time, independently of the value of the pressure.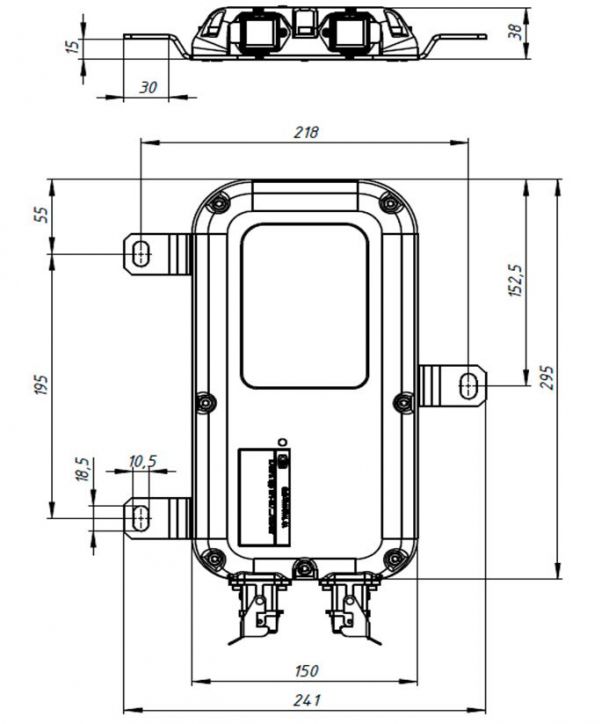 ANY QUESTIONS?

CONTACT US